Simple Ways to use Ashwagandha Powder
Ashwagandha (Withania somnifera) is an herb used for centuries in Ayurvedic medicine. It is a small, brown-skinned perennial herb with small, greenish-yellow flowers and small, white berry-like fruits. The plant grows to a height of 1–2 m (3 ft 3 in–6 ft 7 in). It is native to the Indian subcontinent but has become naturalized in many regions of the world. In Ayurveda, it is known as "Ashwagandha".  
Ashwagandha is one of the most popular herbs in Ayurveda, a traditional Indian medicine system that originated around 2,000 years ago. The herb contains compounds called steroidal lactones that have been found to improve cognitive function and increase libido in men and women alike. This may be due to several mechanisms at work, including increasing dopamine levels in the brain, lowering cortisol levels and improving blood flow to the brain. 
What is ashwagandha powder good for? 
Ashwagandha is a herb that comes from the Indian subcontinent and has been used for centuries to treat a variety of ailments. It's most commonly used to treat digestive issues and fatigue, but it can also be an alternative treatment for sexual disorders and physical symptoms.

 
Ashwagandha is known for its ability to reduce stress and anxiety, which is why it's also used during grief or depression. Ashwagandha has been shown to improve mood by helping people feel more relaxed and less stressed out. 

 

Ashwagandha also has been used widely in Indian culture as an aphrodisiac and brain tonic. In addition, Ashwagandha has been shown to have some protective effects against stress and depression in animals. Ashwagandha has also been studied in humans, with several studies showing that Ashwagandha may have antidepressant effects. One study found that Ashwagandha reduced symptoms of depression in adults with mild to moderate depression better than placebo at 2 weeks and 4 weeks after treatment.

 

This herb is also beneficial for diabetic patients. Ashwagandha is like a multitasker in the group who knows how to tackle every situation. Ashwagandha also helps lower blood sugar levels. 

 

Along with stamina, it also helps improve muscle health and size. This herb is recommended especially for bodybuilders.

 

If you have a disturbed sleep cycle, reach out to this herb. The calming properties of Ashwagandha will help regulate your sleep cycle. 

 
Can I take ashwagandha powder daily? 
Ashwagandha is mostly consumed by adults. You can 1000mg daily for upto 12 weeks. But it is always recommended to consult a nutritionist. 
How to use Ashwagandha powder? 
The usage of Ashwagandha powder depends on your particular needs. Some people prefer to eat it directly or mix it with water, honey, or ghee. Ashwagandha has an earthy bitter taste; you can mix it with some sweet dishes and beverages. 

 

If you are worried about your signs of skin ageing or dry skin, you can include this herb in your skincare regime. Ashwagandha root extract helps boost telomerase activity, extending a healthy skin's lifespan. Mix the powder with water to prepare a thick paste and apply directly on your face. Let it sit for 10-15 minutes, and rinse it with lukewarm water. 

 
Ashwagandha powder helps neutralize free radical damage from your scalp and hair follicles. You can mix ashwagandha powder with your regular shampoo, hair mask or conditioner.

 
Simple recipes to include Ashwagandha in your diet: 
Here are some recipes that will help you mask the bitter taste of Ashwagandha: 
1) Ashwagandha Cinnamon tea: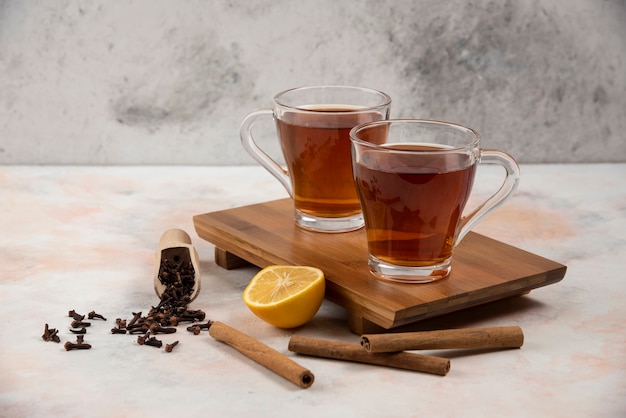 Ingredients: 
1/2 cup milk

 

1/2 cup water

 

1 tsp ashwagandha powder

 

1 tsp Cinnamon powder

 

A dash of honey

 
Process: 
Mix milk and water and heat until it's lukewarm. 

 

Pour the cinnamon and ashwagandha powder and let it steep for 1-2 minutes.

 

Strain in a cup and mix honey. 

 
 
2) Ashwagandha banana smoothie: 
Ingredients: 
1 banana

 

1 cup milk

 

1 tsp ashwagandha powder

 

1 tsp cinnamon powder

 

A dash of honey. 

 
Process: 
Mix all the ingredients in the blender and keep blending until all the ingredients are combined together. 

 

Pour in a glass and garnish with chopped bananas. 

 
 
3) Ashwagandha and turmeric milk: 
Ingredients: 
1 tsp Ashwagandha powder

 

1 tsp turmeric powder

 

1/2 cup milk

 

1 tsp coconut oil

 
Process: 
Mix ashwagandha and turmeric powder with milk and heat the pan for some time. Ensure to keep the flame medium and turn off the gas when the mixture reaches a lukewarm temperature. 

 

Add coconut oil and stir it before drinking.

 
4) Ashwagandha chocolate mousse: 
Ingredients: 
1/2 cup ashwagandha powder

 

1/2 cup maca powder

 

1 tsp raw cocoa powder

 

1/2 cup coconut butter

 

1/2 cup ghee

 

1/2 cup honey

 
Process: 
Place the ingredients in a bowl and whip it for 2-3 minutes. Ensure that the mixture has a thick droppable consistency. 

 

Grease the chocolate mould with one tsp of butter or oil and pour the mixture. 

 

Keep it in the freezer to set and enjoy your delicious evening snack.

 
Does Ashwagandha have side effects? 
Everything in moderation causes harm to the body. But unnecessary intake of Ashwagandha can cause stomach pain, indigestion, and a pukish feeling.