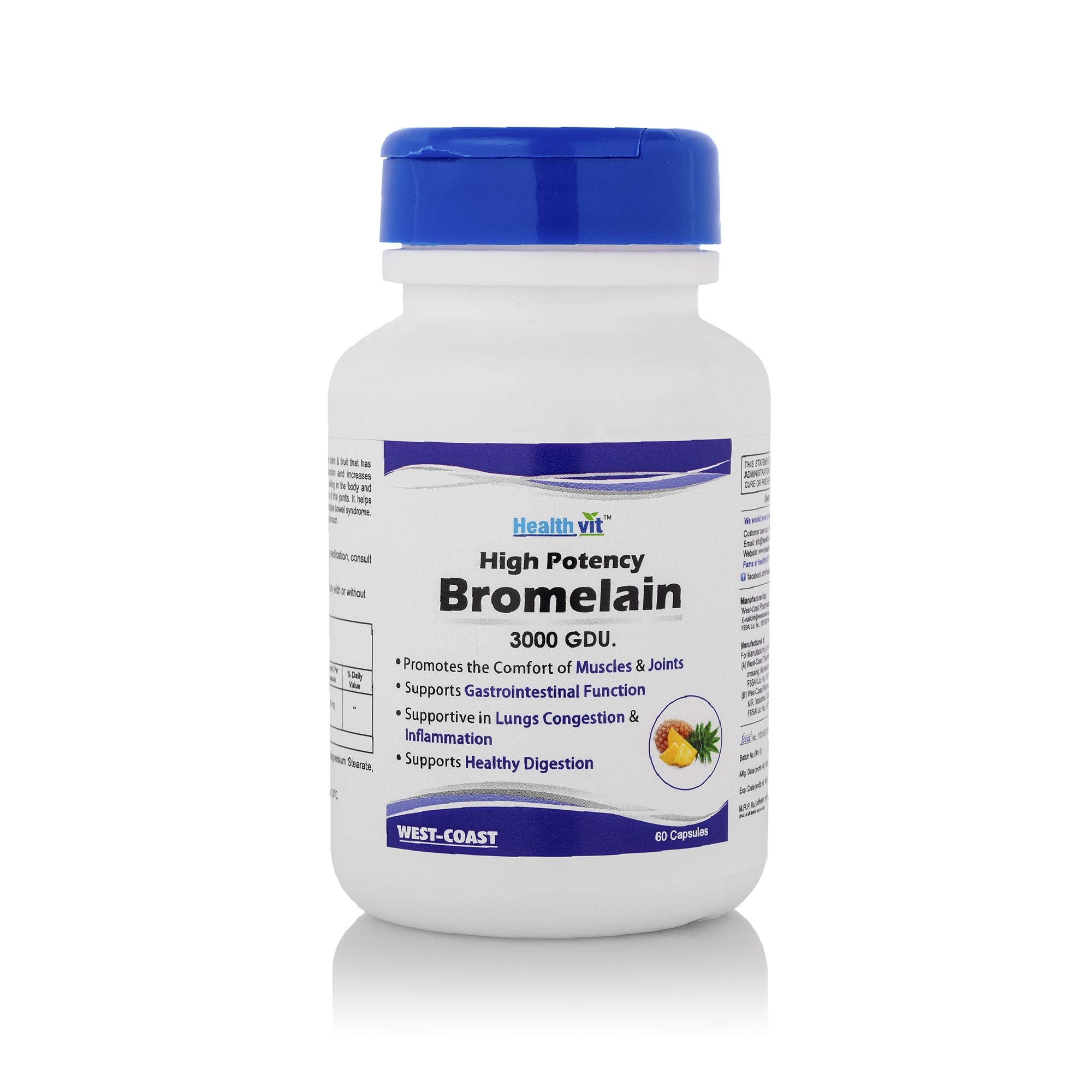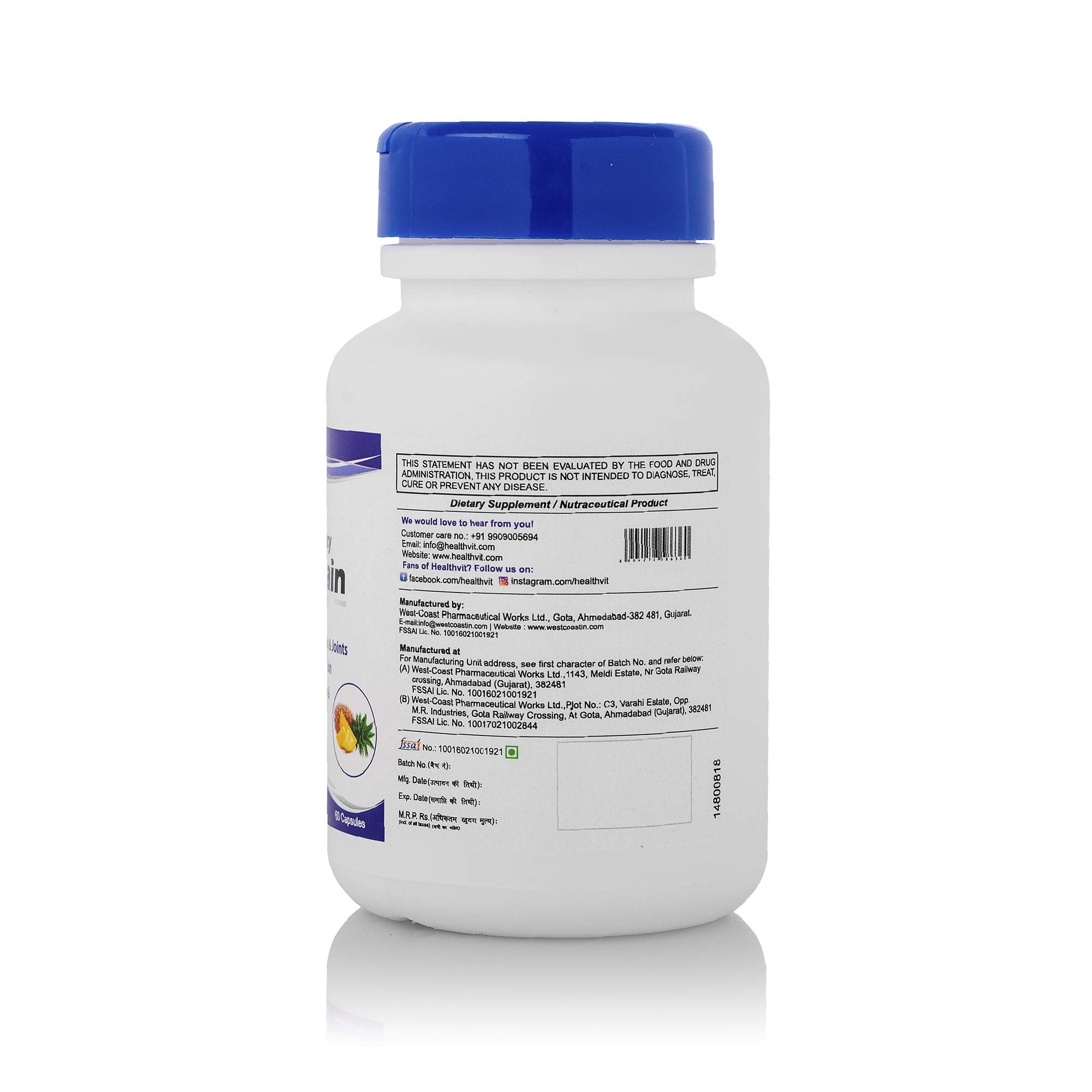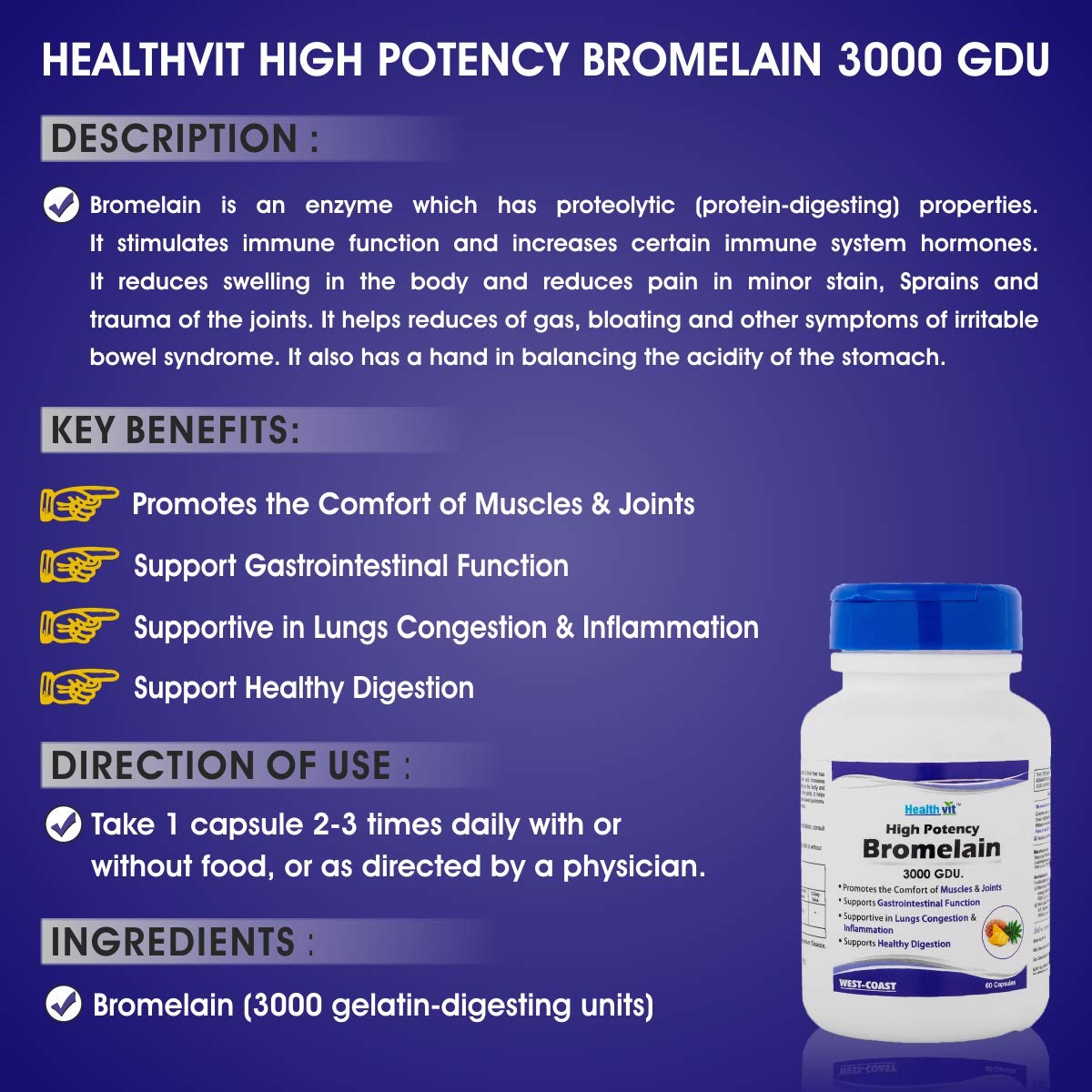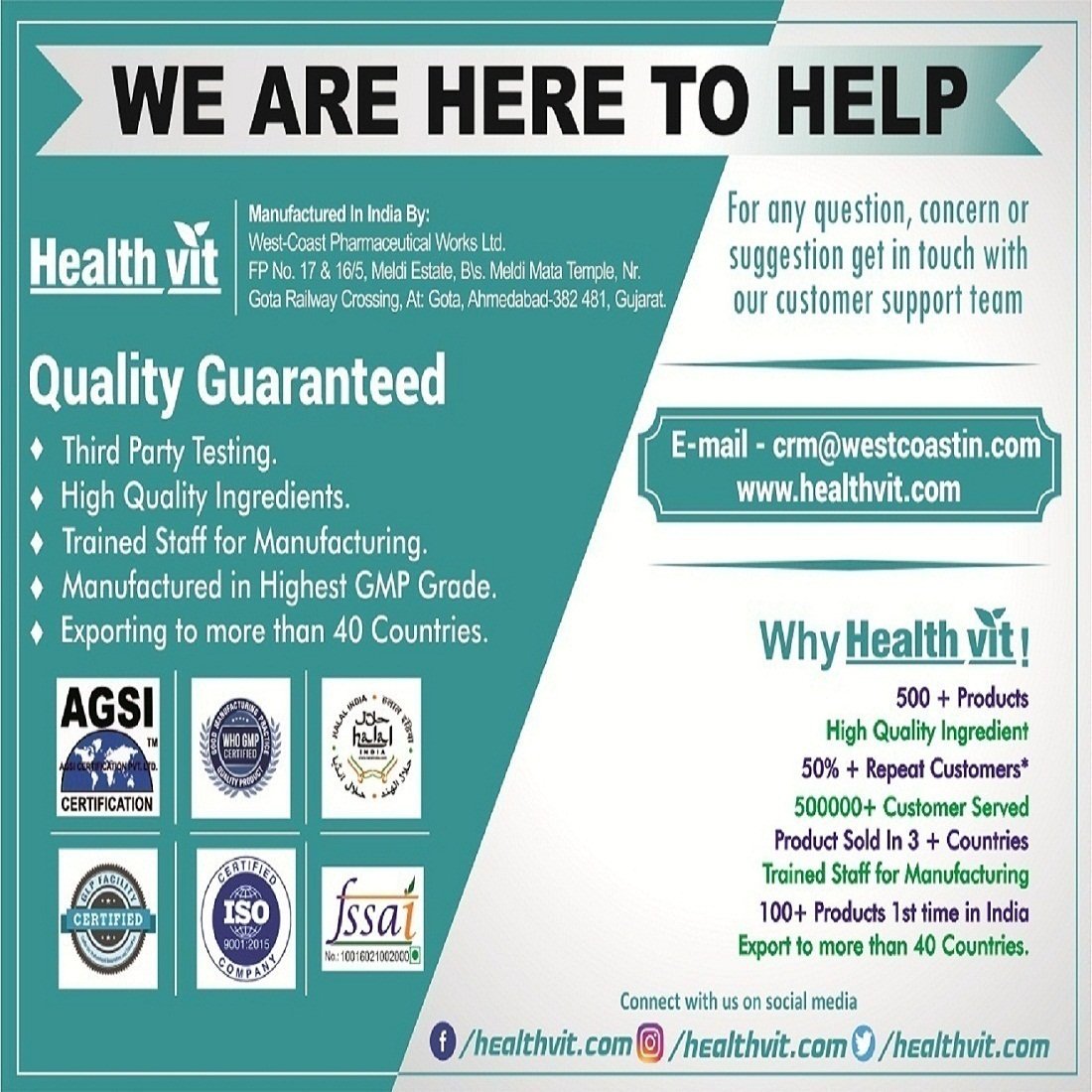 Healthvit R-COL Activated Charcoal 250mg - For Digestive Health | Powerful Absorbent | Natural Detoxifier | Reduces Gas & Bloating | 60 Capsules
Regular price

₹ 600/-

Sale price

₹ 600/-

Unit price

per
CLICK HERE FOR COD
About the product :
REDUCES GAS & BLOATING: Certain compounds in the foods we eat may lead to uncomfortable gas and bloating. Studies have shown that activated charcoal may reduce intestinal gas because it can attract and bind gas-producing compounds in foods.
PROMOTES DIGESTIVE HEALTH: Activated charcoal has been traditionally used to support digestive comfort and is known for its contribution to good digestive health.
PROVEN ABSORBENT PROPERTIES: Activated charcoal has the ability to trap unwanted chemicals in the body, preventing their absorption and helping to facilitate their removal.
NATURAL DETOXIFICATION: Highly absorbent charcoal absorbs unwanted toxins and safely carries them out of the body.
SUPERIOR STRENGTH: Our R-COL activated charcoal 250mg – 60 capsules provides 250mg of pure activated charcoal for better results.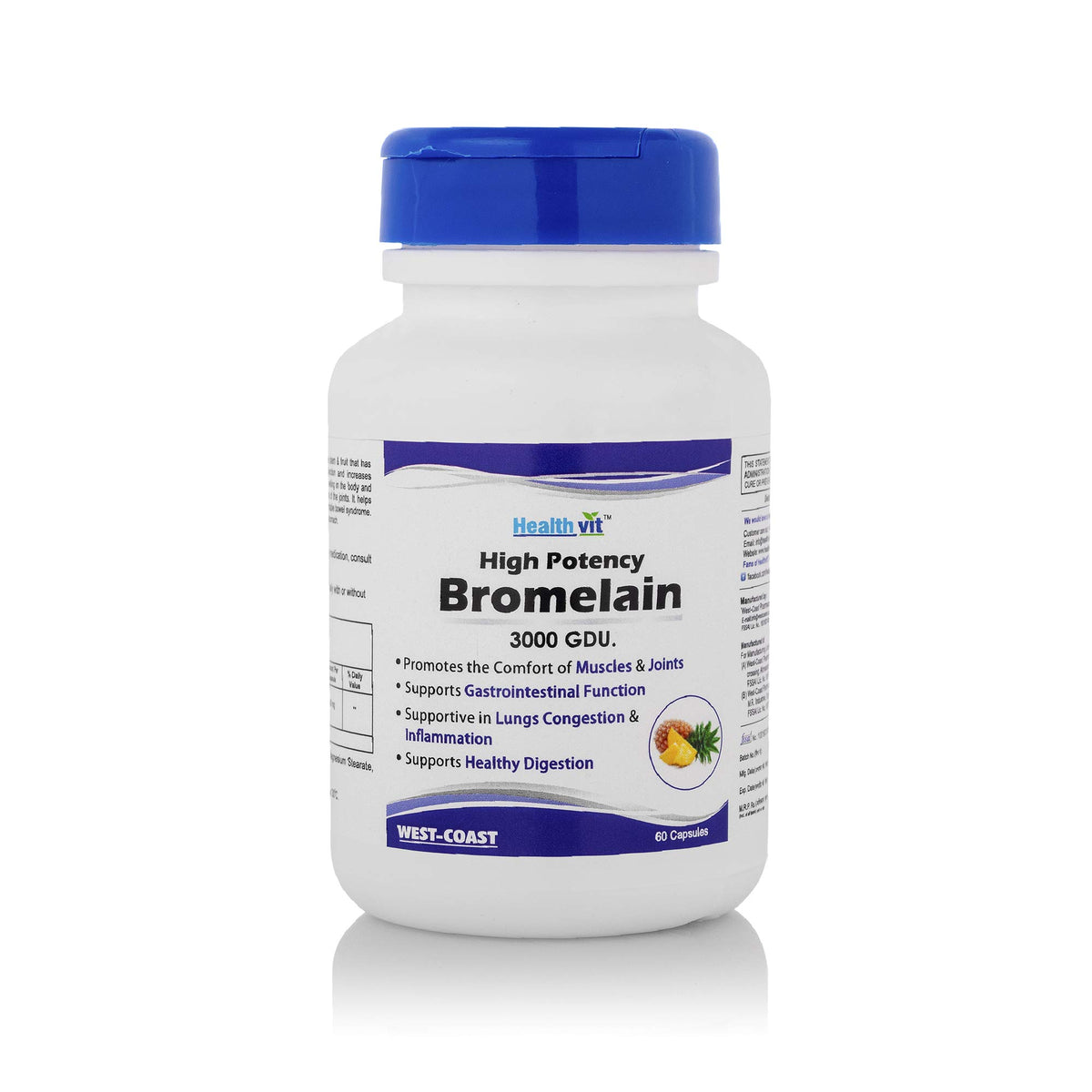 Healthvit R-COL Activated Charcoal 250mg - For Digestive Health | Powerful Absorbent | Natural Detoxifier | Reduces Gas & Bloating | 60 Capsules
Product Description :
Healthvit R-COL Activated Charcoal 250mg – 60 Capsules R-COL capsules does not irritate the stomach, promotes digestive comfort, and helps maintain healthy digestive function. Activated charcoal is naturally gentle on the stomach and safe with no known side effects. R-COL can be taken either before, during or after eating high-gas producing foods, or at the first sign of discomfort. 1. Faster Relief From Gas, Discomfort, Pressure & Bloating 2. Natural Digestion Support 3. Powerful Absorbent 4. Natural Detoxifier Ingredients: Activated Charcoal 250mg Suggested Use: Take 1 capsule one to four times daily with juice or water, or as directed by a healthcare practitioner.
---
Detailed Specifications:
| | |
| --- | --- |
| Package Dimensions : | 6.2 x 6.9 x 11.2 cm; 70 Grams |
| Size : | 60 Count (Pack of 1) |
| Manufacturer : | West Coast Pharmaceutical Works Ltd; |
| Marketed by : | Merhaki Foods & Nutrition Pvt. Ltd. |
| Flavour : | charcoal |
| Weight : | 79.99957758199999Grams |
| Brand : | HealthVit |
| Model Number : | WC2111 |
| Item Part Number : | WC2111 |
| Item Length : | 9 cm |
| Item Height : | 9 cm |
| Ingredients : | "Activated Charcoal 250mg" |
| Dosage Form : | Capsule |
| Batteries Required : | false |
| Appropriate Age Range : | Adult |
| Country Of Origin : | India |